Thai Chamber of commerce and Industry in Vietnam (ThaiCham) was transformed from Thai Business Association (TBA) and registered on 1st December, 2021.
Briefly About Thaicham
ThaiCham is a Non-Governmental and Non-Profit organization which was established under the License No. 02/GP-HHDN issued on 26th February, 1999. Currently, ThaiCham is having various members from more than 100 Thai companies located in Vietnam and is in tight collaboration with Thai-Vietnam Business Council. After over 20 years,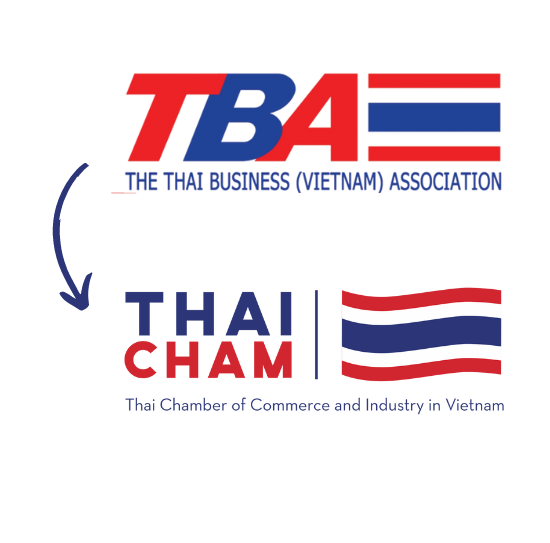 Là một nhà đầu tư dài hạn tại Việt Nam, sự phát triển bền vững của các cộng đồng địa phương là một mục tiêu chiến lược nhất quán của INSEE nhằm hiện thực hóa tầm nhìn thương hiệu Vững Xây Cuộc Sống.
VIR have awarded ThaiCham a trophy for our contribution and cooperation in Vietnam's economic development.
Exclusive events for ThaiCham members. We share insider information and networking session among members and special guests.
[Co-host Event] 𝗦𝘁𝗼𝗰𝗸𝘀 & 𝗕𝗲𝗲𝗿𝘀: 𝗟𝗲𝗮𝗿𝗻 𝗳𝗿𝗼𝗺 𝘁𝗵𝗲 𝗘𝘅𝗽𝗲𝗿𝘁𝘀
[Co-host Event] JOINT CHAMBERS Networking Event
[Cohost Event] Business Luncheon – Vietnam Retail Market & Consumer Trends
(Co-host Event) May 19th-VIETNAM PROUD CONSTRUCTION NETWORKING NIGHT
[ThaiCham Seminar] Tax Inspection Support